27 Fun Party Ideas for Adults
To help you create a super fun, memorable party for adults, we've put together a list of 27 ideas to get your creative juices going. As you look through the ideas, feel free to think outside the box and borrow different ideas you like from different events maybe meld them into a better idea that's more to your liking.
1. Murder Mystery Party
Hosting a murder mystery party allows your guests to play detective and dress up to look like they belong in a certain period of history. A murder mystery party or dinner is always a fun, interactive evening where all your guests question each other and try to figure out who committed the murder. Each guest is given a specific character to play that fits into the themed mystery.
There are dozens of murder mystery themed game packages you can order or download that contain instructions, scripts, and tons of ideas for putting on an exceptional party. Themes you can choose from include murder mysteries set in the 1800's, the roaring 20's, the old west, a pirate town, on a cruise, in a medieval castle, in Las Vegas, on a Caribbean island, at a beauty pageant, at a posh ball, at a wedding, at a class reunion, on a movie set, and many more.
Murder mystery parties can work with as few as 8 people to as many as hundreds. You can wrap your mystery around a 3 course meal or around a more free flowing buffet dinner. The best choice will depend on the type of game you choose to play. At the end of the evening, you can give away prizes for the best costume, the best performance, and of course the greatest detective who solved the mystery (non-murder mysteries are also available).
If you really want to make your party one to remember, hire professional actors. There are full-time, professional acting companies that specifically do murder mysteries. The excitement, suspense, and humor experienced live actors can generate is hard to equal. You'll have fun putting on a murder mystery with just your friends, but if your budget permits, hiring real actors takes your party to a whole new level.
2. Casino Night Party
Create a casino night with popular casino games, fancy glassware, finger food, and drinks. You can create your own games, buy them, or rent them. If you're able to, hiring a professional dealer can really take your casino to the next level and make it seem like you've been transported to Vegas. Casino party rental companies can bring their own roulette wheels, craps tables, etc. They'll also explain the rules of each game to your guests who have never played before.
Choose popular games like poker, blackjack, roulette, and craps. For a good party make sure to offer at least three or four games. If you want to make up some of your own games, try creating your own horse race by getting your guests to race their pets or wind-up toys. Races are so much more fun when you can bet on them.
Choose a theme for your casino party from one of the famous Las Vegas casinos like Caesar's Palace, Paris, Treasure Island, MGM Grand, or New York New York – or better yet theme different rooms with different themes. To create the classic casino feeling, try dimming the lights, stringing up some colourful blinking lights, and playing some 1930's big band music.
For betting, pick up some poker chips at a dollar store or print off your own money with your guest of honor's picture printed on them. To keep everyone mingling, give everyone a score card where they can track how many games they've played and how well they did. At the end of the night, give away prizes to the biggest winners, the biggest spenders, and the biggest losers.
If you're not hiring real dealers for your games, try to arrange in advance for guests who know the games to be dealers and provide them with visors and maybe arm garters to make them look official.
For the food, a buffet or finger food often works best so your guests can grab something to eat between games – just make sure to have a lot of serviettes on hand. For drinks be sure to decorate with maraschino cherries, , and groovy stir sticks.
Here are more tips on how to throw a great casino night party.
3. Flavor Tripping Party
Invite friends to dinner for a mind bending Flavor Tripping Party where your guests can taste food in an entirely different way. All sour, bitter, and tart foods become sweet – like dessert or candy. What does this is a fruit from West Africa known as the Miracle Fruit or Miracle Berry. It contains molecules that bind to your taste buds and temporarily alters your perception of taste – especially with acidic foods. The result is harmless, amazing, and fun!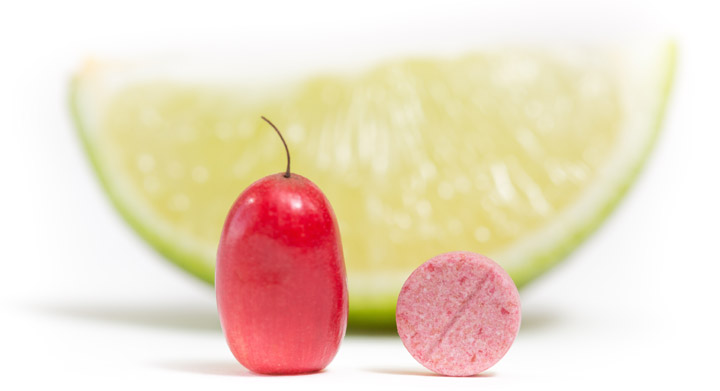 For the party you can consider serving sour fruits such as lemons, limes, and grapefruits. After eating the Miracle Berry they all taste delicious. Gone is the sour taste. Instead, lemons and limes become extraordinarily sweet – almost like candy. You can also serve red peppers and carrots. They almost taste like they should be added to a dessert. Out of season strawberries and blackberries taste heavenly. Rhubarb tastes like sugar. Tomatoes in sauces and salsas really come to life, and hot sauces no longer burn the tongue (just the nose and throat). Other tart and sour foods that are fun to sample include Granny Smith apples, grape tomatoes, dill pickles, goat cheese, and sauerkraut.
The Miracle Berry's effect on your tongue also makes sour drinks taste great. Cheap tequila tastes like the more expensive stuff, and Guinness tastes more like chocolate. You can even throw back shots of vinegar which taste more like apple juice.
To make the party happen, all you need to do is order the Miracle Fruit Berries or buy them as tablets, then set out an array of samples of various tart and sour foods. If you're looking for a truly unique party, this one you'll probably love.
4. Photo Booth Party
The perfect way to have a blast at a party is with a photo booth. As someone once said, "It's the best thing invented since the open bar." Another remarkable facet of the photo booth is that it captures some of your guests' great memories from the party and prints them out as beautiful high quality photo strips. Unlike drinks and food that only last the evening, photo strips are often treasured and prominently displayed on fridges at home and office cubical walls at work for years. You can even choose what the layout looks like for your photo strips. If you're planning on doing a DIY photo booth, you can download a free template here.
To find a photo booth company near you, click here.
5. Party Theme Determined by Letter of the Alphabet
Theme your party using a letter of the alphabet. Randomly choose a letter and then use that letter to help you decide what to wear, eat, drink and how to decorate. So if you end up choosing the letter P, then you might choose to wear Pants with a Pinstripe Pattern, a Purple Pullover sweater, Pin something in Pink on your sweater, drink Punch, eat Pineapple, stuff Pitas, and decorate with either Plastic or Porcelain.
6. Fondue Party
Serve a fondue at your party. It's a great way to get to know people, have a lot of fun, and create a real party atmosphere. You can do a meat and seafood fondue, cheese fondue, chocolate fondue, caramel fondue, or mix it up and choose your favorites. In addition to the traditional melted chocolate and cheese dips, you can choose a lot of other great dips for your savory items such as shrimp, beef, bread, fresh vegetables, and roasted vegetables. Click here and here for more fondue party ideas, recipes, and instructions.
7. Barbeque in the Backyard
If your party takes place in the summer, you could throw a backyard barbeque. If your backyard isn't big enough, see if you can host it in someone else's yard or at a local or regional part. Choose a theme for your barbeque: Southern BBQ Cookout, Hawaiian Luau BBQ, Surf & Turf BBQ, or Classic Backyard Burger BBQ.
You can keep things simple and just stick to burgers, hotdogs, or smokies, or go all out and serve a variety of grilled items such as steaks, kabobs, chicken, shrimp, corn on the cob, or vegetable skewers along with salads and appetizers.
Decorate the backyard and add instant atmosphere with strings of festive lights, lanterns, tiki torches, or candles. Decorate your guests with Hawaiian leis (vibrant flower necklaces) and brightly coloured sun glasses. If you really want to take things to the next level, welcome your guests with a giant barbeque banner, or capture the fun and create more hilarious moments by renting a photo booth. This will allow your guests to take home something truly memorable that will bring the great memories of your party back to mind for years to come whenever they see the fun photo strip on their fridge or office wall.
For those who want something to do before the barbeque begins or after they've feasted to their heart's content, consider having some no-skills-required lawn games ready to go. Barbeque games are a great way to keep everyone entertained and having fun. Throwing frisbees or playing croquet or wiffle ball are traditional favorites. You could also plan badminton or volleyball games. For those looking for something less competitive, roasting marshmallows or karaoke can also be fun too.
A good afternoon barbeque can often roll into the night. You can take advantage of this by serving glow in the dark ice cubes in clear glasses or by handing out glasses that glow in the dark  on their own (both are available at party stores). Either way, glow in the dark drinks are sure to be a hit. You can also take this theme further by letting your guests decorate themselves with glow in the dark bracelets and necklaces.
8. Barbeque at the Beach
Have a look at the ideas from the backyard barbeque above and take them to the beach. The beach also opens up avenues for even more fun. You can have a sandcastle building contest, races with contestants paddling large inflatable toys or dinghies, or have a raft building contest with driftwood.
9. Boat Party
Rent a boat and invite friends to a small party on the boat. You can rent power boats by the hour and create an extra special small party. In some cities you can even rent a barbeque boat.
You can also rent a power boat (or invite a friend who has one) and have water skiing party on the beach.
10. Potluck Dinner
Have a potluck dinner where each friend brings their favorite dish, or center it around a theme and everyone brings an appetizer, a Mexican dish, an Asian dish, something green, their favorite chicken wings, or something spicy.
11. Shoot'em Up Party
Arrange for friends to join you for a couple hours of paintball or Airsoft at a local facility that offers these sports and rentals for them. In some cities you can even find a place where you can shoot your friends with a bow and padded arrows. Go out for drinks or dinner afterward.
12. Tea Party – Classic or Mad Hatter
Go with either a classic tea party or an over-the-top Mad Hatter Tea Party. For a traditional afternoon English tea party, pull out your fancy china or pick up fancy teacups and saucers at thrift stores (they don't have to match). Set your table with a table cloth, lace-like doilies, your favorite teapot, silverware, and name cards. Place tiered cake stand in the middle of your table and fill it with bit sized sandwiches, scones, and cakes. For more details on how to put all this together, visit this page.
To throw a Mad Hatter Tea Party and celebrate your unbirthday, have your guests come either dressed up or wearing costumes. Encourage them to wear fancy tall hats (you can often pick up fun ones at dollar stores). Set your table with different kinds of teapots, different shapes and sizes of teacups – some big and some small – and even place different looking chairs around the table of varying heights. Complete the look by placing a large armchair at the head of the table. Serve your guests classic tea party cakes, scones, and sandwiches, or get creative and put together some bizarre, unusual, or oversized culinary creations.
13. Hire a Portrait Artist
Hire a portrait artist to draw your guests and depict them comically as cartoon characters. You'll have a blast seeing your friends turned into cartoon-like characters doing goofy things. Your guest will also likely tell the artist funny stories about the person having their picture drawn. These comical moments will undoubted work their way into the artist's work.
14. Appetizer Party
Serve appetizers or finger food for your guests to pick up and eat as mix and mingle. This can also work really well if you plan on incorporating some games or activities into your party where people may want to get a bite to eat between games or munch on something while watching others.
15. Sports Party
Organize a baseball game with friends at a local baseball field. If your friends are into soccer, you can do the same thing at a local soccer field. Throw a barbeque in the park afterward (see BBQ party ideas above), or go out to eat at one of your favorite restaurants after the game.
To make your party novel and extra fun, look for a new twist on a game we know. For example, instead of simply playing soccer, try playing bubble soccer with a group of friends. We haven't tried it, but it looks awesome!
16. Ride the Party
Take your friends go-carting, horseback riding, or kayaking. There all tons of fun, really memorable, and you'll get plenty of laughs. Watch for a Groupon and this idea will become much more affordable.
17. Themed Party
Host a themed party. Decorate following a particular theme, prepare food that reminds you of the theme, and ask everyone to come dressed sporting the theme. You can choose themes such as Hawaiian, Western, Star Wars, Hollywood, New York, or Paris.
18. Costume Party
Host a costume party. Your guests can randomly chose what costume to wear or you can suggest a theme such as James Bond, the 1920's, a medieval theme, cartoon characters, celebrities, superheroes, or Star Wars.
19. Retro Party
Celebrate different eras in music. Play music from the 60's, 70's, 80's, and 90's and get your guests to dress up like they're from one of these decades.
20. Broadway Themed Party
Theme your party around a Broadway musical or celebrate a host of musicals. Hang posters advertising Chicago, Cats, Phantom of the Opera, or The Lion King on the walls.
21. Hollywood Themed Party
Setup your party as though it were taking place in Hollywood. Roll out the red carpet, and hang stars on the walls with your guest's names written on them.
22. A Night in Paris
Theme your party as though it is taking place in Paris. Hang posters of Paris landmarks such as the Eiffel Tower or arc de triomphe on the walls.
23. Game Show Party
Host a game show with trivia from the birthday person's past or from the past of different guests at the party.
24. Video Game Tournament
Setup a multiplayer video game tournament where everyone plays against each other through progressive rounds on different Xbox, Playstation, or Wii multiplayer games until one person emerges victorious. Give away prizes to the top three finalists, and serve appetizers throughout the evening.
25. Prom from Hell
Get everyone who comes to the party to wear their worst prom or bridesmaid dress or their ugliest suit.
26. Romantic Theme
Break out the Christmas lights and hang them everywhere throughout your house or all over the backyard. If you go with just the white lights on string, you can create more of a romantic atmosphere.
27. Dinner in White or Black
Everyone comes dressed in all white or you can mix it up and give people the option of dressing in all white or all black.